• PVC tubes are usually constructed in separate sections to reduce the effect of a puncture, each with a valve to add or remove air.
• Larger boats (7m+) have 6 or more chambers with a valve for each chamber. The more chambers a boat has the more redundancy
the boat is considered to have. This is because if only one chamber is damaged then the impact the damage has on the boat is much less.
• Dark tubes often have pressure relief valves as the air inside them expands when exposed to sunlight. This prevents the tubes
bursting from overpressure. Common materials for the tubes are Hypalon and PVC (Polyvinyl chloride).
A PVC tube is the cheapest option and can last approximately 10–15 years
• Hypalon tube can be repaired with simple puncture repair kits.
• Tubes made with Hypalon and Neoprene layers can last up to twice as long as PVC tubes and have been known to last 20 years
• Hypalon is the most popular material used for the construction of RIBs PVC (As a material for building tubes, polyvinyl chloride (PVC) has the disadvantage of lacking flexibility.
To make it supple, an additive is used with the polymer. This additive vaporizes as the material ages, making the PVC brittle and allowing it to crack.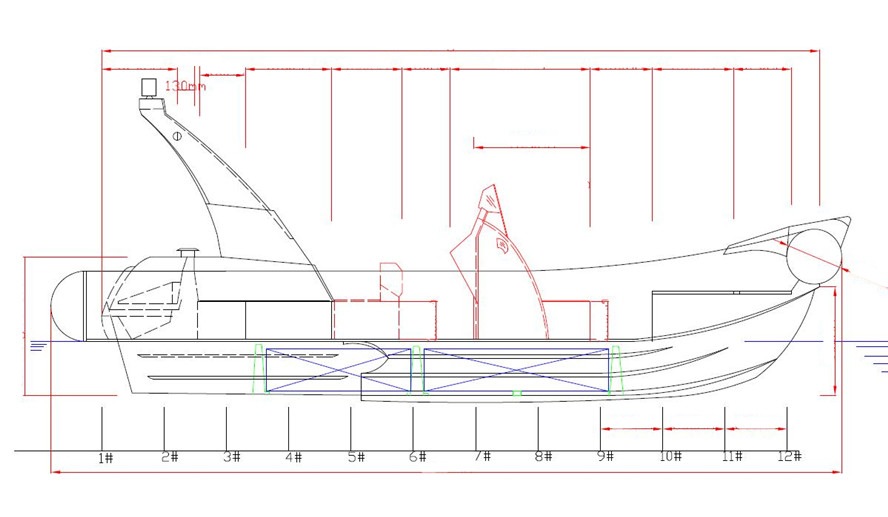 Liya Quality
1.Reasonable design with good performance is our quality target
2.All the boats made base on international standard ISO6185,ISO12217
4.Raw material check, with good quality supplier
5. Quality control card for each boat during in produce process
6.Each boat is tested for 48 hours followed by pressure check
7.Finally before packing all the boats are inspected
8.Good feedback from different customer`s driving pictures
9.Long-Term partnerships with strategic suppliers
10. PVC tube ,3 years guarantee
11.Hypalon and fiberglass hull, 5 years guarantee
12. Small accessories ,1 year guarantee.